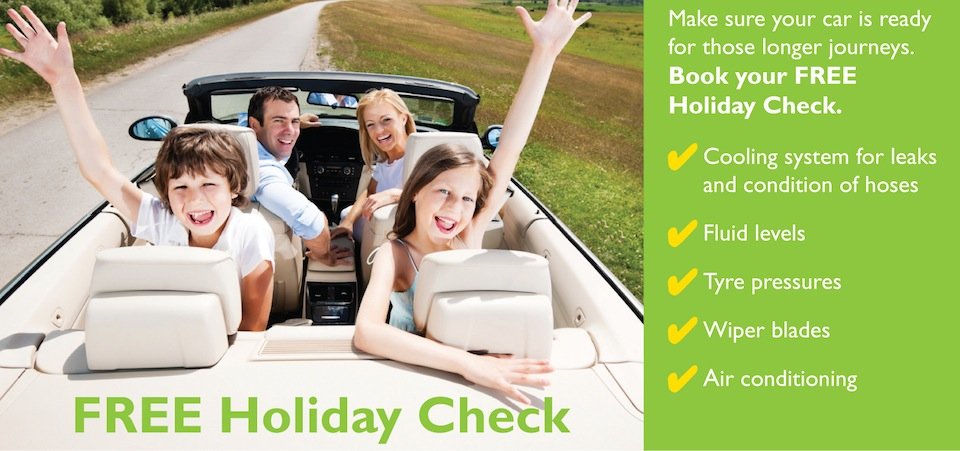 Before going on holiday in the car or caravan this summer, We recommend that motorists make sure their vehicles are fit for the hot weather conditions and extra weight of luggage and passengers, with a simple Holiday Check for their vehicles. We offer this Holiday check FREE of charge so just give us a call to make an appointment.
Towing a caravan or a boot full of luggage will require more attention to tyre pressures and fluid levels to make sure you are driving safely.
It is also very important to check lights are working properly, including tail lights. We can offer a while you wait appointment at a time and date that's most convenient to you.