Brakes
Brake discs and pads are one of, if not the, most important safety aspects on your vehicle and it is important you get these regularly checked by one of our fully qualified technicians.  Your vehicles brakes are paramount due to the importance of the job they do. We can fit OEM /genuine parts OR after market parts to which ever suit yourself.
 
Timing Belts / Cambelts
Timing belts, also known as a cambelt, are an integral part of your vehicles engine. The timing belt controls the engine and can also drive other mechanical components such as a water pump.  Vehicles specify certain intervals based on the age/mileage of your car to recommend when you should replace your timing to prevent any damage. Our quality parts that we supply and fit will suffice to prolonging the life of your engine.

Clutches
Your clutch is a key component for your car to work efficiently.  When you change gears whilst driving, your clutch is simultaneously working to ensure your car reacts and performs based on the gear you select.  Clutch failure results in the car failing to drive, so here at Hill & Son we want to help keep your car on the road.  With our approved, quality clutches fitted by our qualified technicians, you can't go wrong!
   
Exhausts
Exhausts are a major part that controls the level of emissions that come from your vehicle.  For the engine to run smoothly and producing the correct levels of emissions, keeping your exhaust in good working order is so important and we are able to help you with this. We will always provide the quality service you should expect when looking after your car.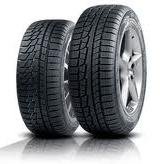 Tyres
No matter how good an engine your car has, how good a construction it has , what basic speed and acceleration it has, in the end it all comes down to tyres and how they can alter your car's performance on the road. Not only should you pay attention to your tyres, but you should learn the difference between good tyres and bad tyres, cheap tyres and expensive tyres, sizes of tyres , and the seasons and conditions your tyres are made for.
 
General Repairs/Breakdowns
Whether it's an oil leak, a warning light appeared on your dash, you're hearing an unusual noise from your car or you have broken down, we want to help you keep your vehicle healthy and road-worthy.  Our technicians have many years of experience so you can have peace of mind that we will give you all the assistance you need.
Recap
HUGE savings on main dealer prices
Diagnostics available
We cater for all types of repairs
12 month warranty on all parts
Original Equipment or standard OEM parts/ After market parts offered
Lease Company vehicles welcome